DEAF2014 & DE BRAKKE GROND PRESENT: THE EVENING OF ANGELO VERMEULEN, 24 May
WHAT WOULD IT TAKE TO BUILD, OPERATE AND LIVE FOR DECADES ON A STARSHIP, SAILING PAST PLANETS NEAR AND FAR? DEAF AND DE BRAKKE GROND PRESENT THE EVENING OF ANGELO VERMEULEN.
During this evening Vermeulen and his special guests will examine this ambitious dream from the perspective of participatory systems, biological factors, design and engineering.
Designing a starship is a unique challenge. It's a contained space that demands the need for a total physical ecosystem, but also a carefully balanced social system. Technological, biological, and social systems would have to work in harmony for such ambitious missions to succeed. The role of artists and art in making these systems robust, evolvable and livable, will be highlighted throughout the evening's discussions and presentations.
NASA economist Alex MacDonald, curator Sarah Cook, and researchers Caroline Nevejan and Prof. Frances Brazier will be joining as guests. Artist and mathematician Valery Vermeulen will bring a live audio performance based on real-time radio astronomical signals.
Special thanks to: Scott Ransom (National Radio Astronomy Observatory, Charlottesville), Renée Hlozek (Princeton University), Lucianne Walkowicz (Princeton University), Afshin Kahn (Washington State University) and Participatory Systems (TU Delft).
Evening of DEAF2014 & de Brakke Grond present: Angelo Vermeulen
Saturday 24 May
20:00 - 22:00
Arminius Congres- en Debatcentrum
Tickets € 15 € 10
ARE YOU GOING TO BE THERE? JOIN THE FACEBOOK EVENT FOR THE LATEST UPDATES.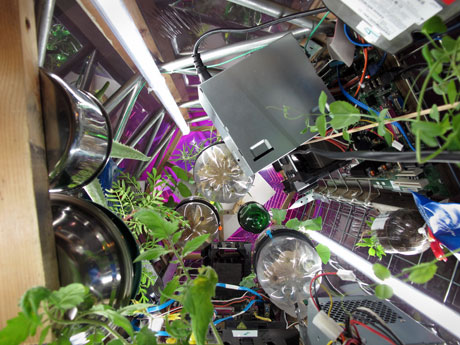 Biomodd - photo by Angelo Vermeulen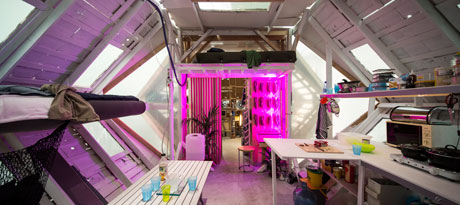 Seeker - photo by Kristof Vrancken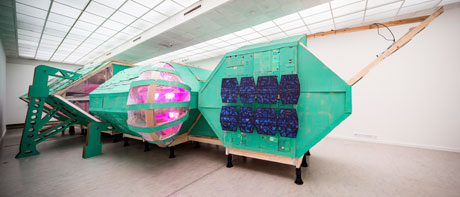 Seeker - photo by Kristof Vrancken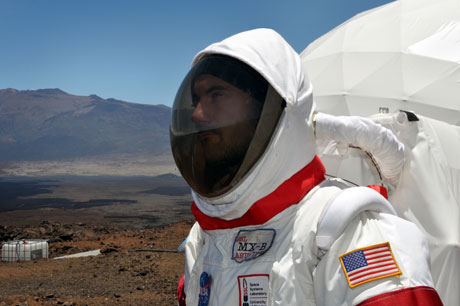 HI-SEAS - photo by Yajaira Sierra-Sastre